It's getting really hard to find $500,000 shells around Mount Morris Park. I have a couple of clients who would love one (even a more expensive one) but the shells are getting bought up quickly and the few remaining aren't for sale (or have huge complicating factors).
So the question then becomes where else can one get an inexpensive shell that's a good investment? There's a quaint little neighborhood just north of 125 on either side of 5th Avenue. A few of the townhouses in the area are just stunning – far more interesting than what you see in other parts of Harlem…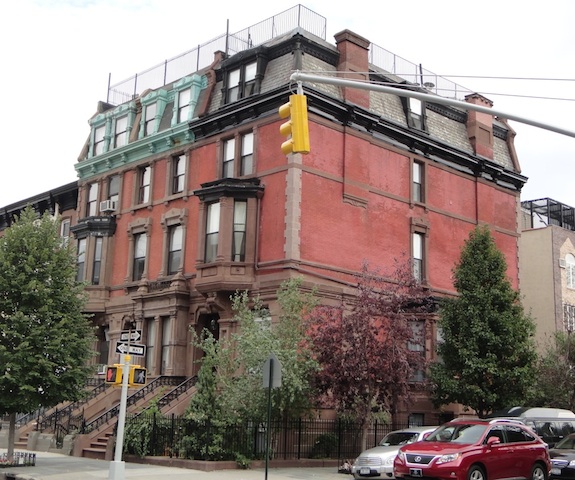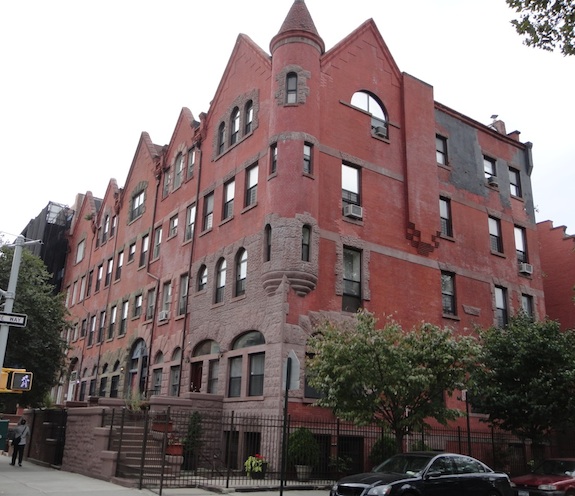 Because it straddles the line between Central Harlem and East Harlem it's a bit hard to describe the neighborhood – is it East Harlem or Central Harlem? Apparently some people call the area "High Five". Think what you want of the label, but it's clearly a distinct little neighborhood that needs a proper name.
To me the boundaries of the neighborhood are Lenox Avenue to the west (but not including Lenox), probably Madison to the East (both sides), 126th to the south, and 130th to the North.
The north and east boundaries are a little fuzzy though… To the east there are a few blocks between Madison and Park that might fall into High Five (since they're generally consistent with the High Five aesthetic, and don't fall into any other neighborhood).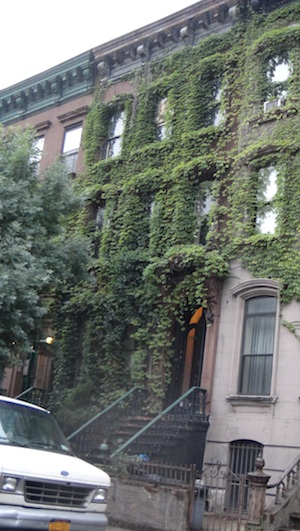 And to the north 130th is Astor Row which is a distinct area – it's possibly part of High Five but also a distinct area of its own. By the time you get to 131 the blocks become dominated by apartment buildings – there are a few townhouses, but the core of the High Five character is lacking.
Unfortunately the area isn't landmarked nor is it on the National Register of Historic places. The only townhouse that's landmarked is the Langston Hughes House – 20 East 127 between 5th and Madison (see picture to the right). The Langston Hughes House is an incredible place that desperately needs an owner that will love it, care for it, and do a historically appropriate renovation (the original detail is incredible). Unfortunately it has a rather troubled past…
I went through a place close to there with a client the other day and afterwards I pulled comps and was rather shocked at how reasonable the prices are…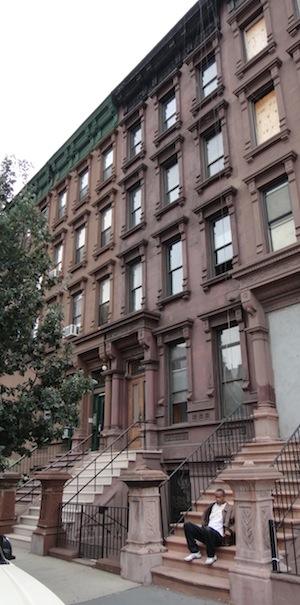 In the past year two SROs (class C5 buildings) sold in High Five… 1990 Madison was the most recent (4/8/11). We went through it twice when we were looking for a place – it took a long time to sell. It's a big, wonderful ark of a house (see pic on right) that was in habitable but rough condition. It had high taxes, no certificate of no harassment and there was trouble with drug addicts in the house next door (which has since been resolved). It sold for $525K which works out to be $97/sq. ft.
[Notice the new owner of 1990 Madison is rebuilding the stoop with granite. Sure, it will last forever, but it's a completely odd material to mix in with brownstone. Stopping choices like that is what landmarking is all about – but the area isn't landmarked]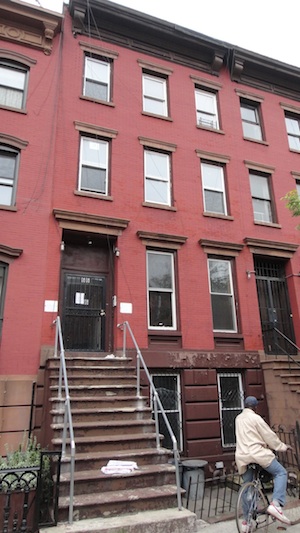 The other SRO that sold was 66 East 127 (see pic of red brick building to the right). It sold for $300K back in February which works out to be $83/sq. ft. It's on the other side of Madison, across the street from a large school, outside of what I'd consider to be the core of High Five. I can't find any evidence it was up for sale. There was a foreclosure AND a tax lien the year before and then what seems to be a pretty quiet sale this year. Still, it's price per square foot is inline with the price paid for 1990 Madison, though this might be some sort of inside deal and not reflect market price. It is vacant, and the new owners apparently want to flip it (according to one of the guys on the street).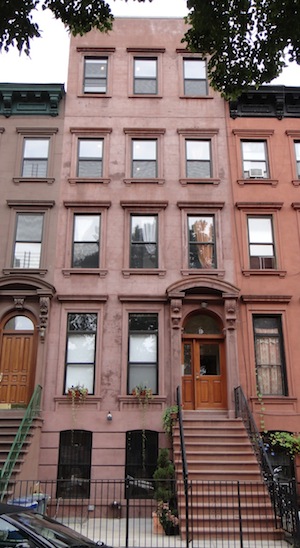 Even at the higher end – 8 West 127 (5 family) sold a month ago for $1.6M (see pic on right – the 5 story place with no cornice), which may seem like a good price but it's got 7125 sq. ft. (19 x 75 x 5 story), so the price per square foot was just $225/sq. ft. – and that's fully renovated – they even added a floor during the renovation.
I pulled a lot of other comps and all tell pretty much the same story. Even the luxury condo on 127 just off Lenox is only selling for $395/sq. ft. and condos typically sell for more than townhouses (on a $$/sq. ft. basis). So I view $400/sq. ft. as the ceiling in High Five, though I could see one of the fabulous ones on 5th Avenue selling for more.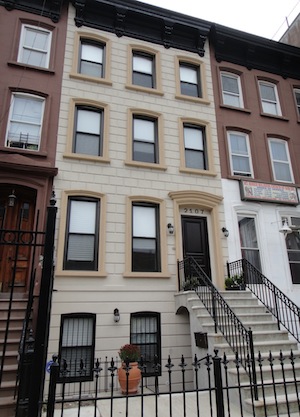 The highest townhouse comp I could find was 2107 5th Ave (4 family, renovated – see pic of light colored townhouse to the right) which went for $1.15M (roughly $295/sq. ft. – it has an extension, so actual square footage is a bit fuzzy). A client of mine went through it and said some parts of the renovation seem really well done, other parts feel cheaply done. His guess was that the owners started a high end renovation and then ran out of money mid-way through at which point they started cutting corners.
11 E 127 (3 family, fully renovated) went for slightly more – $1.175M, but it's price per sq. ft. was lower @ $268/sq. ft.
There were no sales of one and two family homes in High Five in the past year. (Well, there was one but it appears to be one owner buying out another owner – so it's not a proper comp.) One and two family homes sell for more than 3 and 4 family homes, so it's completely possible something will sell in the $400/sq. ft. range – it just hasn't happened recently.
The comps all make sense… Renovated places are selling for $150-200/sq. ft. more than shells and renovating a shell costs about $150-200+/sq. ft. depending on the condition of the shell.
The neighborhood isn't as established as places like Mount Morris Park, but with Red Rooster opening up at 126 & Lenox, and a nice grocery store going in at 129 & Lenox, and Wild Olive on 125 just east of Lenox – things are picking up. Personally I feel as though it's a great long-term place to invest if you buy on the right block. But prices are likely to be more volatile than they would be in more established neighborhoods – so buyers need to be careful about when they buy and sell.
I should also mention the people in High Five are incredibly friendly. A friend/client of mine was sitting on a stoop over at Madison between 129 & 130 a week or so ago when a manhole blew directly in front of him. The fire department and ConEd were called and all the neighbors came out onto the street. He and I spent nearly 2 hours with them and I have to say everyone was warm, welcoming and pretty great. I'm sure your experience will vary block to block, but there are some great places to live in High Five.