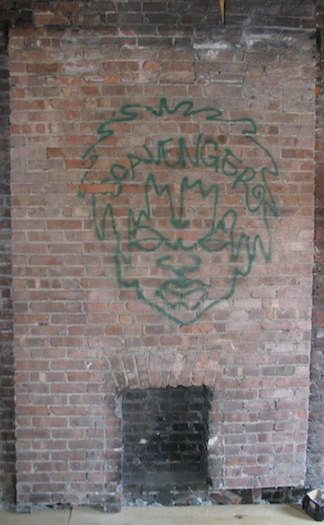 As the floors have been going in we we've seen that there's some pretty cool graffiti on the top floor. Well, the top floor is in, so we can finally get a good picture of it…
I'm not sure if the guy was named Scavenger or if he's just identifying himself as a scavenger. And I don't know whether it was some person or crew that went through abandoned buildings and salvaged original details or whether it was someone scavenging to support a drug habit (consistent with our house's reputation back in the day). Either way, as graffiti goes – it's pretty good.
I'd like to think some of the original details made their way to some place like Demolition Depot or into other Harlem townhouses rather than just being destroyed.
Unfortunately, we can't save the graffiti – that wall is being insulated and sheetrocked. And honestly, it's cool to see now, but I wouldn't want to live with it.
Now that we're up to the top floor, the next item on the agenda is taking off the roof. They were supposed to do it yesterday, but the weather was really bad. I can't wait to take photos with no roof. But even more I can't wait until I can get up to the roof. I want to see if we have a clear view of midtown Manhattan from what will be our roof deck.
Speaking of the roof… It's amazing it's still even still there. It was pretty badly burned in a fire in the late '90s…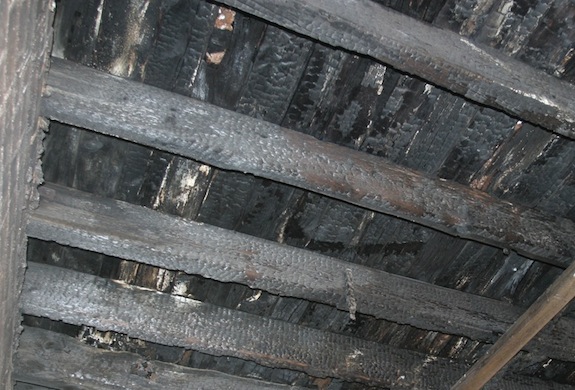 And here's are some more gratuitous renovation shots…
This was two days ago as they were putting in the top floor…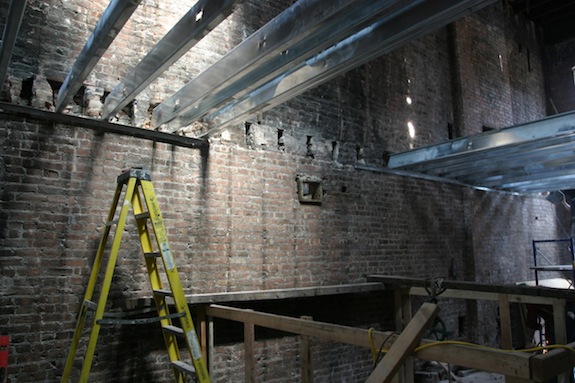 And this is from this morning – I like the pattern of light on the wall from the old skylight opening…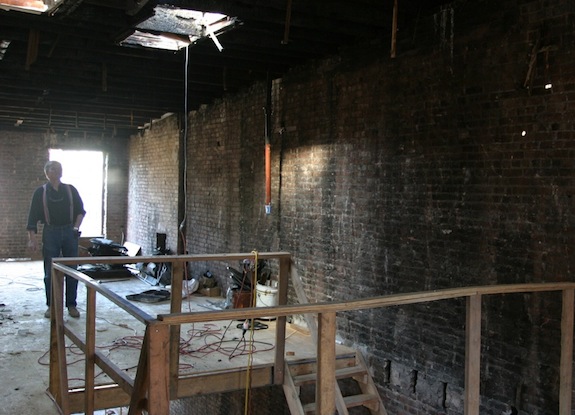 It's actually a bit spooky looking down all those flights of stairs to the parlor floor – and it will be even more so as the stairs go up to the roof – it's over 40 feet down from the roof level to the parlor level. I got a little winded walking up to the top floor today – the house is going to keep me in shape 🙂