Well, the high end of the Harlem townhouse market is certainly doing well – especially in Mount Morris Park. First 30 West 120 sold for $2.5M ($568/sq. ft.), now 105 West 122 just sold in less than 3 months for $2.85M – a whopping $670/sq. ft. Those sales aren't outliers – The Wall Street Journal is even writing articles about the rise in prices in Harlem.
Admittedly there's a lot to like about 105 West 122nd Street… It was recently converted to single family and prices for single family townhouses are typically higher than multi-family. Single family homes are luxuries and people pay good money for luxuries. The place is also a generous 19 feet wide with about 4,256 sq. ft. (including exterior walls) – 1,064 sq. ft. per floor, which is big.
The interior renovation appears to have been pretty much perfect. This bathroom is beautiful…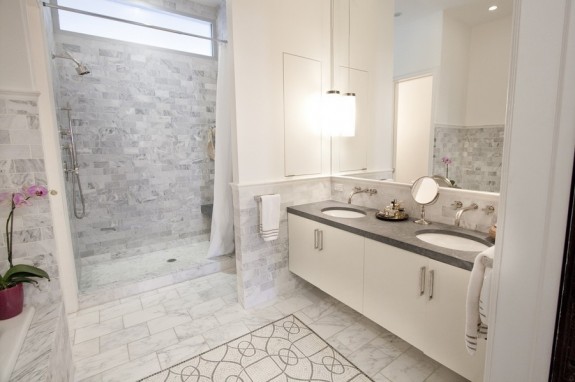 The kitchen looks like it might be European modular ($$) of some sort…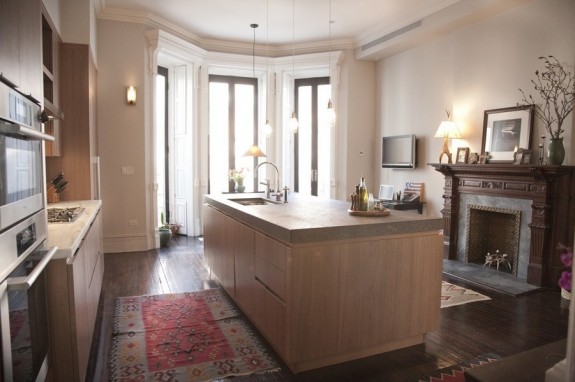 And you can see there's a wonderful blend of traditional elements and contemporary living – which is what buyer's want…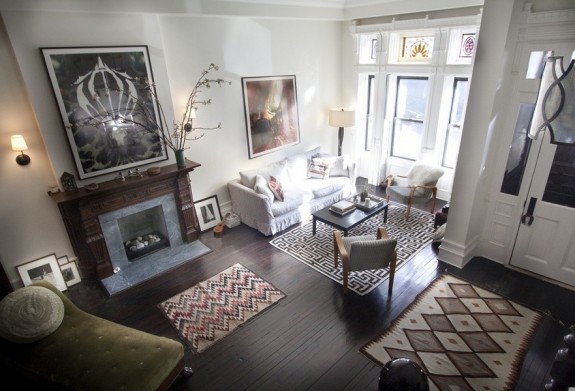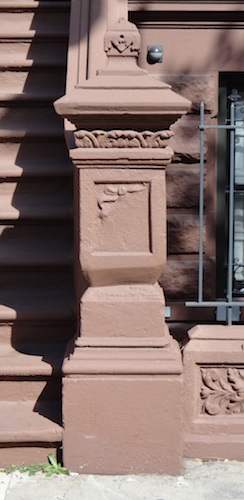 That said, at $2.85M and $670/sq. ft I expect perfection and there are things about the exterior that I personally find a little disappointing… Case and point is the newel post you see in the picture to the right – they didn't restore the original ornamentation. The sister townhouses on either side have their detail intact – there were examples of what it should have looked like, but the previous owners didn't take the time to do the work. Not a big deal, but at this particular price point I'd expect it to be done (30 West 120th's façade work was impeccable). Also the façade is painted – which is something you do when you're cutting corners to stay on budget (like we are with our place).
Then there are the windows – they're just inexpensive aluminum windows (see picture below). They're in good condition, but at this price point I expect better quality.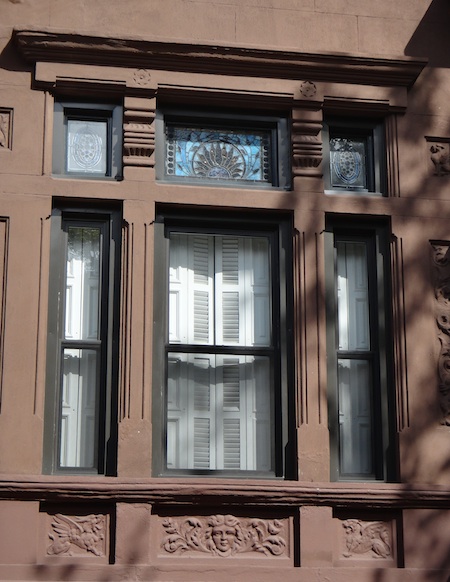 All in all it's a great place with an excellent renovation (at least inside). It shows that if you spend time to do a good renovation it will come back to you when you go to sell. I get the sense that some people think we're being a bit fussy about some of the details in our renovation, but a slightly higher budget and attention to detail really do pay off in the long run.
With the high end going up, the question is what will happen to the low end? Restrictive lending is holding down the prices at the low end for now… It's a great time for all and mostly cash buyers to be buying and renovating…