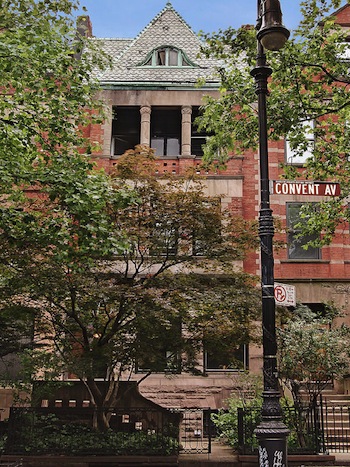 A number of Harlem townhouses continue to flirt with the $2M mark, but few of them go over that amount. The latest to push $2M is 319 Convent Avenue – a single family house in Hamilton Heights which just sold for $1,971,830.
319 Convent is one of the grande dames of Harlem townhouses – 20 feet wide, 55 feet long, and 5 stories tall – so roughly 5,500 square feet, though officially the square footage is 3,596 which less than you'd expect if they didn't count the basement. Still, a big grand 'ol house.
While the location and scale of the house are exceptional, based on the available interior photos, the overall condition seems to be just fair to good. There are no kitchen and bathroom shots – which is always a bad sign, and in the photos they do show there's peeling wallpaper and the floors clearly need to be refinished. I would also expect there to be 100 year old plumbing and electrical – so the buyer is looking at a minimum of $200,000+ to bring the house up to current standards – and I could totally see someone spending a half million or even more on renovations to really do a great job. It's the type of house that deserves that level of money to be put into it.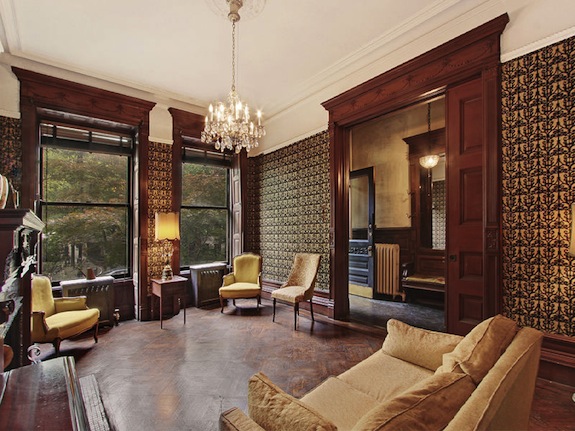 Notice the peeling wallpaper over the door in the next photo…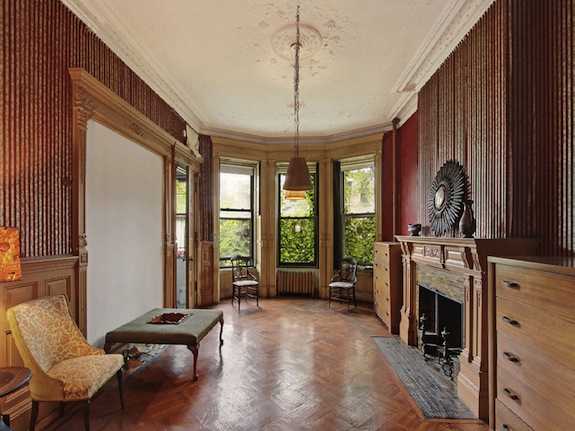 All in all though – an incredible house that's clearly been lovingly maintained in near-original condition. I think the new owners will have many happy memories in that house 🙂