In the past week the contractor (and his sub-contractor) made good progress on drywall. 95% of the drywall is up now. As you can see in the pictures below, much of it is taped and mudded (though more coats may be necessary).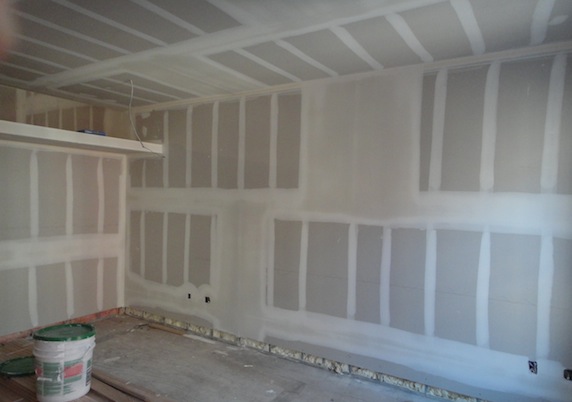 Above you see the Den on the master bedroom floor, below is Dan's dirty studio on the top floor…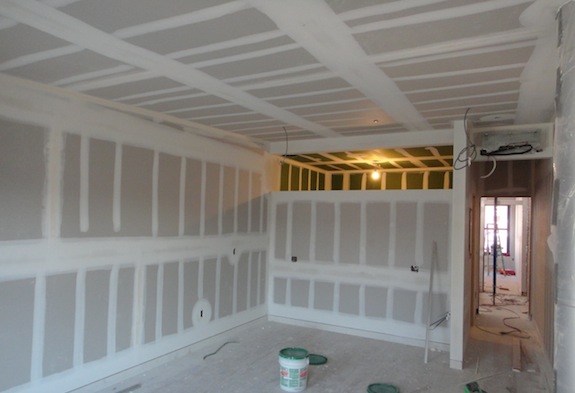 And here's green board up in the wet studio…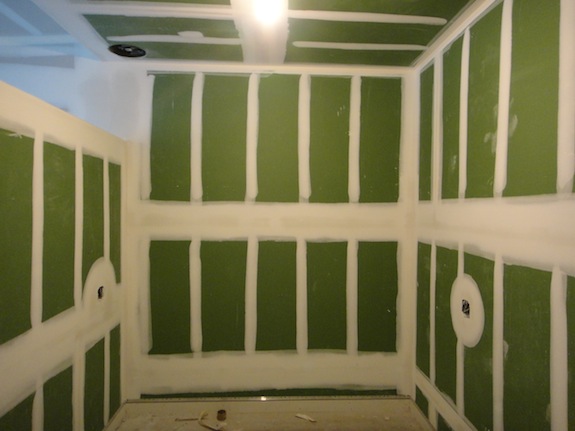 We've also picked out the last bit of tile this week (though there's still a little ordering to be done). I'm excited about the tile choices… We wound up going all over to find tile we liked at a price that was in our budget – but more about that later.
Tuesday the wood floor guy will resume work, and the plumber got back to work a little bit this week and should get more done next week – though there is a delay with the sprinkler PAA – and that has to be complete before we can get the sign off and get heat and water meters (delays, delays – but luckily the weather is warm and it's not all that critical).
I'm still not exactly sure when they'll be done. I'd like it to be in the next 4 to 6 weeks, but our architect told us 3 months today. I really just want things to be done and wish I could quickly fast forward to the end.