Probably the biggest architectural design statement in our house is our staircase. A big part of that is a wooden "screen" that extends over 30 feet creating a bit of a wall in the stair hallways as you go up. It's made out of the old floor joists from the building, so it's our stab at "original details", since we had none to start with inside the house.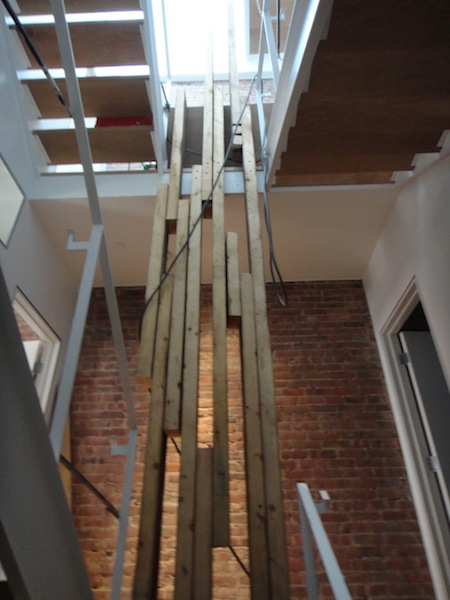 Clearly it's the rustic element in the stairwell. Here's another shot looking from the other side…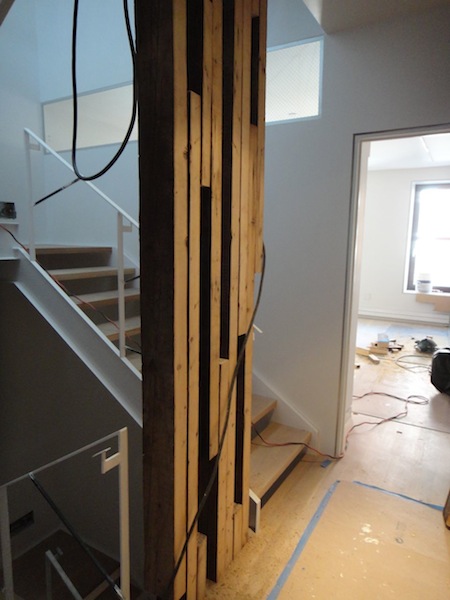 (The electrical cord wrapping around it is temporary.)
There are still curvy/organic frosted plexiglass panels that have to be installed. The architect went over proper installation with the contractor today – so they'll be in soon.