In the past week the things that have been happening haven't been all that photogenic – skim coating is something you have to experience in person, wood floors is just more of the same, etc.
But one thing that's new and different is that the clerestory windows were put in today – and we're liking them a lot…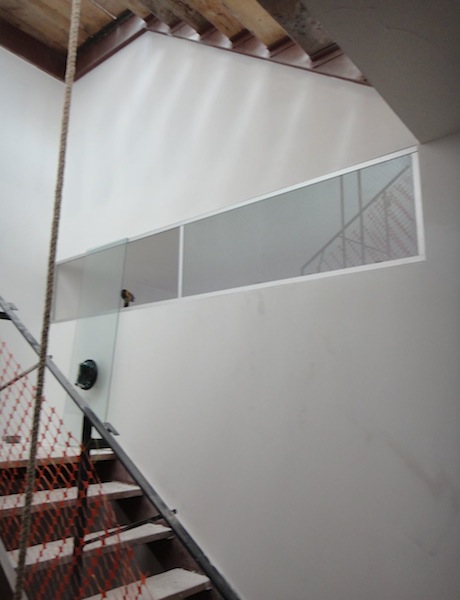 The windows let in light from the bulkhead ("light scoop") on the roof. The one above is on the 3rd floor and lets light into the den / TV room. Light actually goes both ways – in the mornings the morning light hits the front of the building and light goes from the rooms into the stairwell.
The clerestory window on the top floor is actually quite tall and lets in tons of light in the early afternoon (almost too much light)…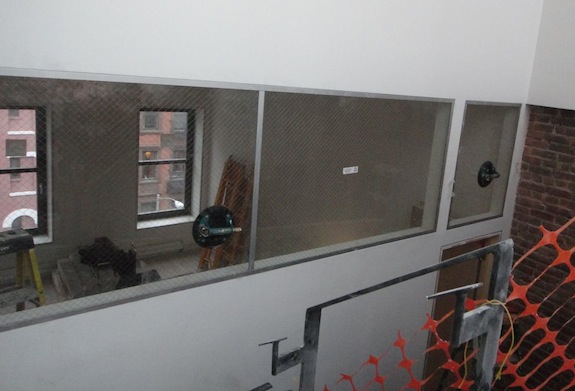 Because the wall is a fire wall with a 1 hour rating, the glass has to be fire rated as well. We had two options – spend $5,000 for special clear fire rated glass, or spend $900 and get wire glass. Spending $4,100 for clear glass didn't make sense to us, so the glass is wire glass…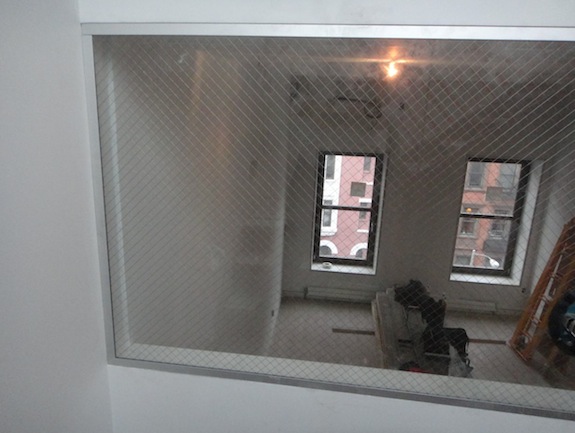 The wires don't really bother us. We were mostly concerned about the frame – we wanted it to be really minimal – we're happy in that respect…